We are pleased to announce that, with the support of American Industries®' Real Estate business unit, TE Connectivity is expanding its operations with a new built-to-suit (BTS) facility. The expansion is expected to generate approximately 500 new jobs.
The 100,000 sq. m BTS building is located on Santiago Troncoso Boulevard in the southeast area of Ciudad Juarez, Chihuahua. The facility, which is connected to TE's neighboring inventory building, is the company's third in this industrial region of Mexico, creating organic and continuous growth for its plant.
The mayor of Ciudad Juarez, Cruz Perez Cuellar, and the TE Connectivity Mexico Plant and Operations Manager, Jesus Gerardo Guzman, were in attendance at the inauguration of the new facility. TE Connectivity authorities from Germany and the USA, Bart Otten, Bijal Thakkar, and Juergen Hauck, as well as the president of INDEX Juárez, Fabiola Luna, were also present.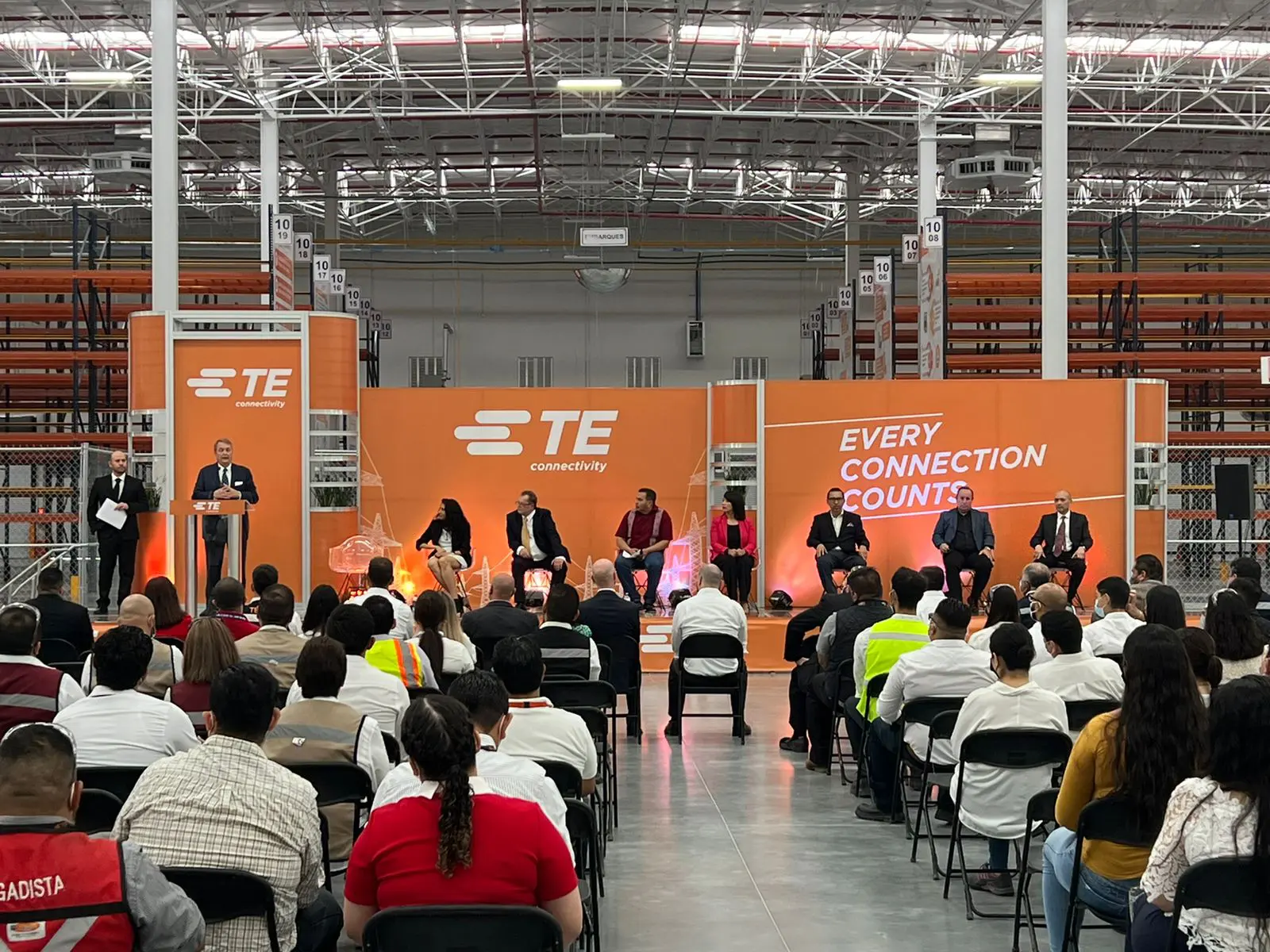 About TE Connectivity
Solutions that power electric vehicles, aircraft, digital factories, and smart homes. Innovation that enables life-saving medical care, sustainable communities, efficient utility networks, and the global communications infrastructure.