Become More Competitive by Manufacturing in Mexico
In this free e-Book you will learn how a Shelter company can help you to take advantage of no VAT effect on your cash flow by not operating under your own legal entity. This also helps to minimize liabilities in labor, fiscal, and legal matters, and you don't have to worry about obtaining operational permits.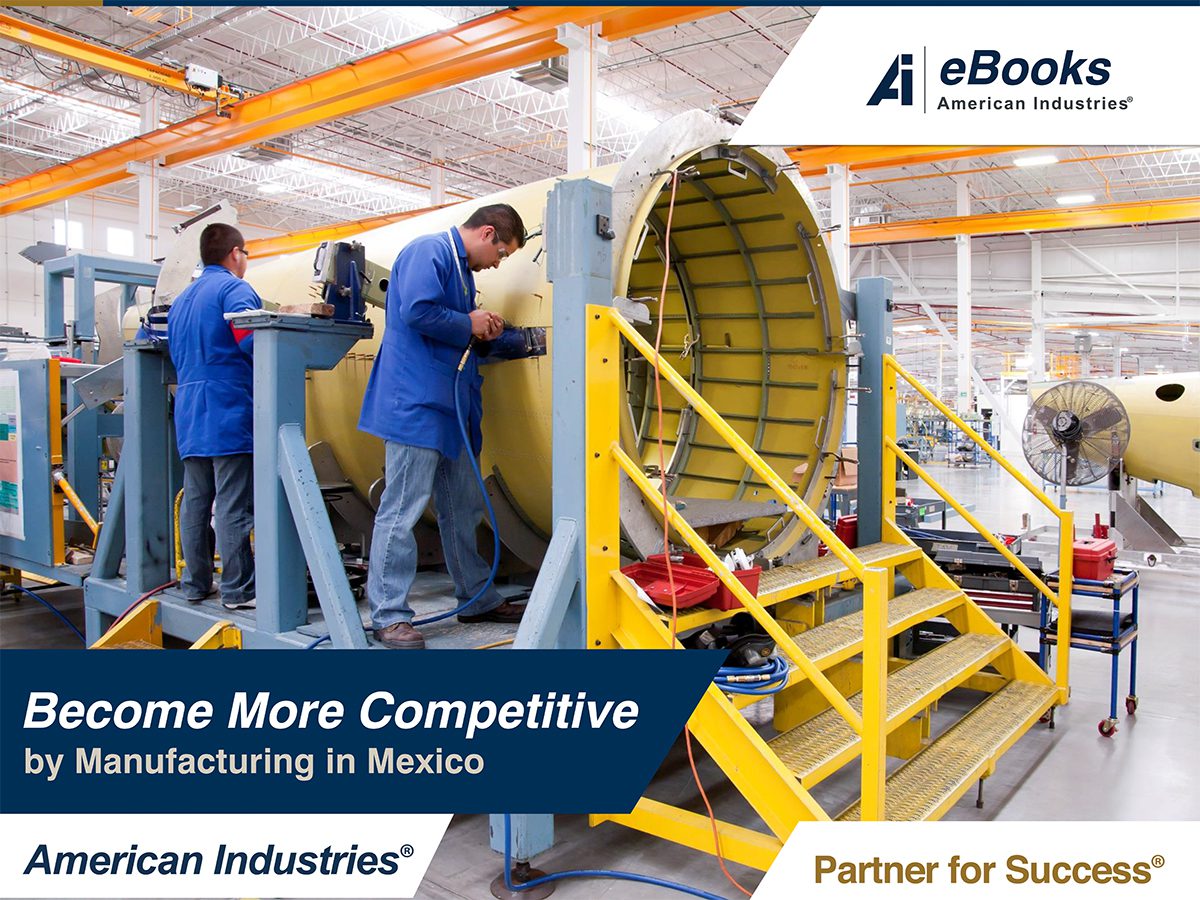 10 Reasons to Manufacture in Mexico
Myths and Facts of Manufacturing in Mexico
5 Ways to Start Your Manufacturing Operations
Why Manufacture in Mexico
Just fill out this form to download the e-Book and see our client's testimonial.

www.americanindustriesgroup.com